Watercolor/Linocut Art Print : November Topaz Birthstone
Anna Tovar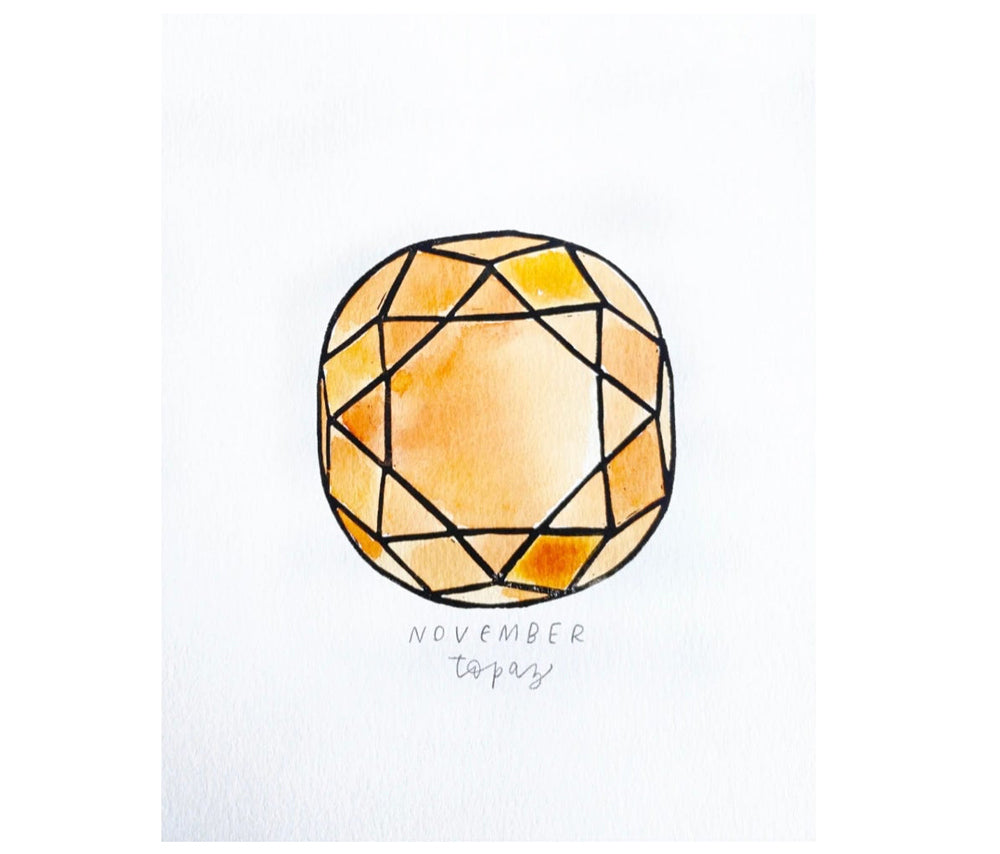 November Topaz  Birthstone
Each gemstone stamp is carved by hand and printed with high quality oil based ink. Watercolor is then added which creates subtle variation and dimension, and the piece is finished off with hand-lettered text.
Print measures 8" x 10"

Each piece is made by hand: yours will look similar to the one shown, but will vary.