Rights for All
It's not always about money...
your 
time, voice, and energy are equally important.
Dear Friends,
Marginalized communities in our country have been facing a tough time (to say the least) and in light of the events of yesterday, we worry things will be even more difficult as the days progress. We feel it's paramount to express allyship: We personally pledge to defend against discrimination and firmly believe all people, regardless of gender identity and sexual orientation, should be treated with dignity and respect. We vow to do our best to uplift + strengthen the community of the LGBTQ+ around us and openly offer love + support to those who may need it.
There are many organizations dedicated to making life a little bit better for those in the LGBTQ+ community that could use your support which we have listed below. We encourage you to check them out to learn more on how you can express your allyship today.
with love + gratitude,
-the vroom vroom balloon + harlan ruby team
---
 How many sites do you visit that have this as their pop-up?
If the image above doesn't clue you into the state of affairs for the LGBTQ+ community, then I am not sure what would....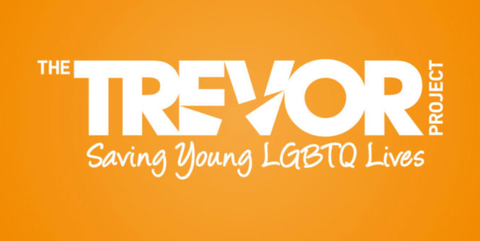 THE TREVOR PROJECT
focuses on real-time crisis interventions. Serving the under 25 LGBTQ+ youth, The Trevor Project uses lifelines, chats, and texts to make sure whoever is calling/messaging/texting is okay. YOU can make sure this 24-hour service stays available by
donating today
. 
THE AMERICAN CIVIL LIBERTIES UNION, 
founded in 1920, our nation's guardian of liberty. They step in to make sure that all people—no matter who they are or who they love—are given the rights and liberties they are guaranteed under the law. The ACLU works in the courts, legislatures, and communities to defend and preserve the individual rights and liberties guaranteed to all people in this country by the Constitution and laws of the United States. One of their biggest fights is for LGBTQ+ equality, and donations help enable litigation, lobbying, and education.  
Read more about the history and mission of the ACLU
.
THE ATTIC YOUTH CENTER : 

A SAFE SPACE WHERE IT'S OK2BU
The Attic, which has since grown into one of the biggest community centers in the U.S. dedicated to serving exclusively LGBTQ youth and allies, offers a wide range of programs and services designed to provide youth with the support and skills needed to transition into independent, thriving adults.
Thanks to donations, their programs (counseling/social actives/case management) are free to every kid who walks through their door.
The Attic strives to have a positive impact on all aspects of youth's lives; to facilitate growth, empowerment, and resiliency; and to help youth find their voice, which is often silenced. [read more/donate, the attic youth center]
The above listed is a very tiny sliver or the many, many more wonderful organizations that are out there. Below is a great resource to find one that may move you: 
https://www.cosmopolitan.com/lifestyle/g32917782/best-lgbtq-charities-to-donate/