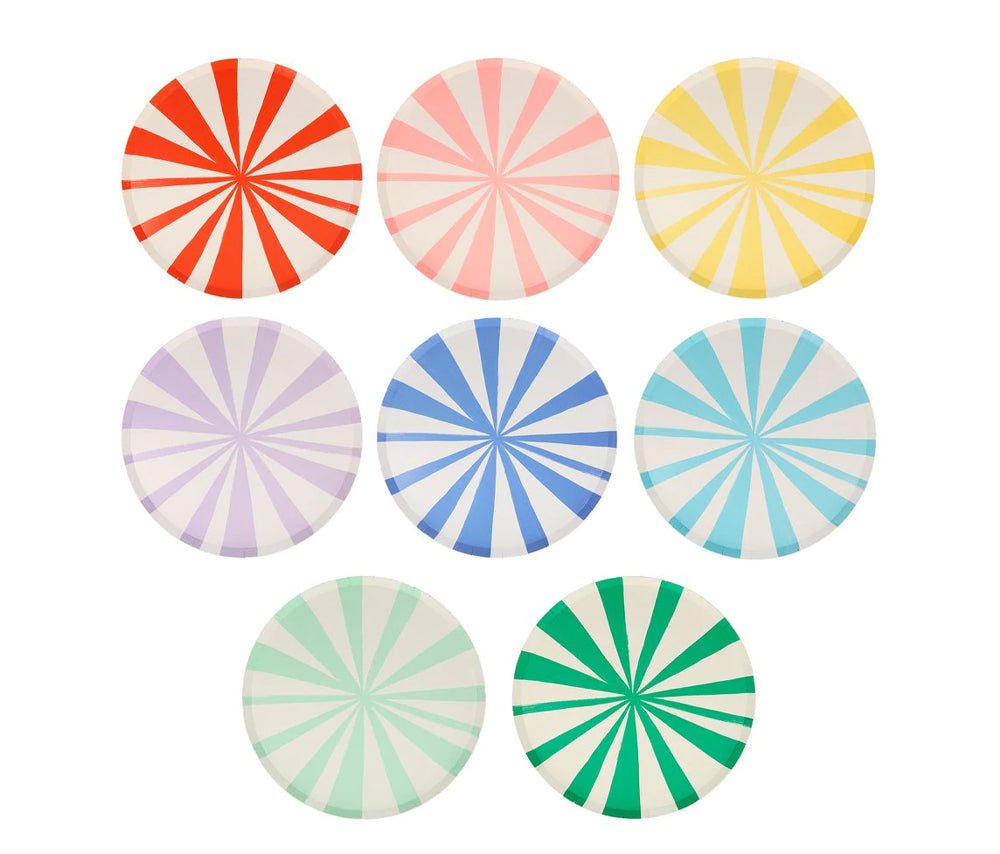 Stripes are a delightful way to add lots of color and style to any party table. These sensational side plates feature 8 different stripes of color for a decorative effect.
matching colors printed on the front and back
made from eco-friendly, high quality, 450gsm card/paper
pack of 8 in 8 colors
8.5"