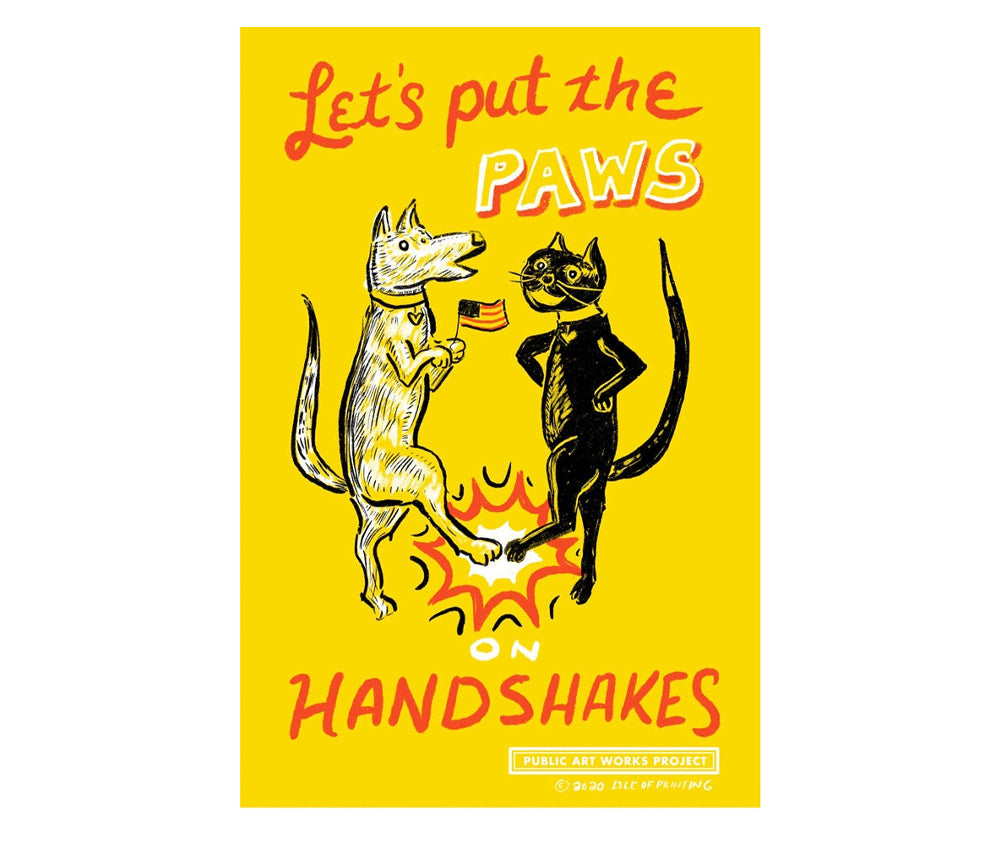 If you love America and a PUN! Try the toe bump instead. Dogs and cats know how to love each other …from a distance! Presently we should too! Let's keep spreading the LOVE not the GERMS.
A very important message for Social Distancing during the CORONAS but also a good practice in daily life!
12" x 18" Digitally Printed on 100lb Cover Stock
Shipped ROLLED
Art by Isle of Printing
Purchasing this poster directly supports our Isle of Printings uncommissioned PUBLIC ART WORKS PROJECT: 1/2 of the profits will go to those who have lost their incomes during the COVID-19 outbreak the other 1/2 will go to supporting more PSA's and putting Artists to work making positive Public Art for our communities.